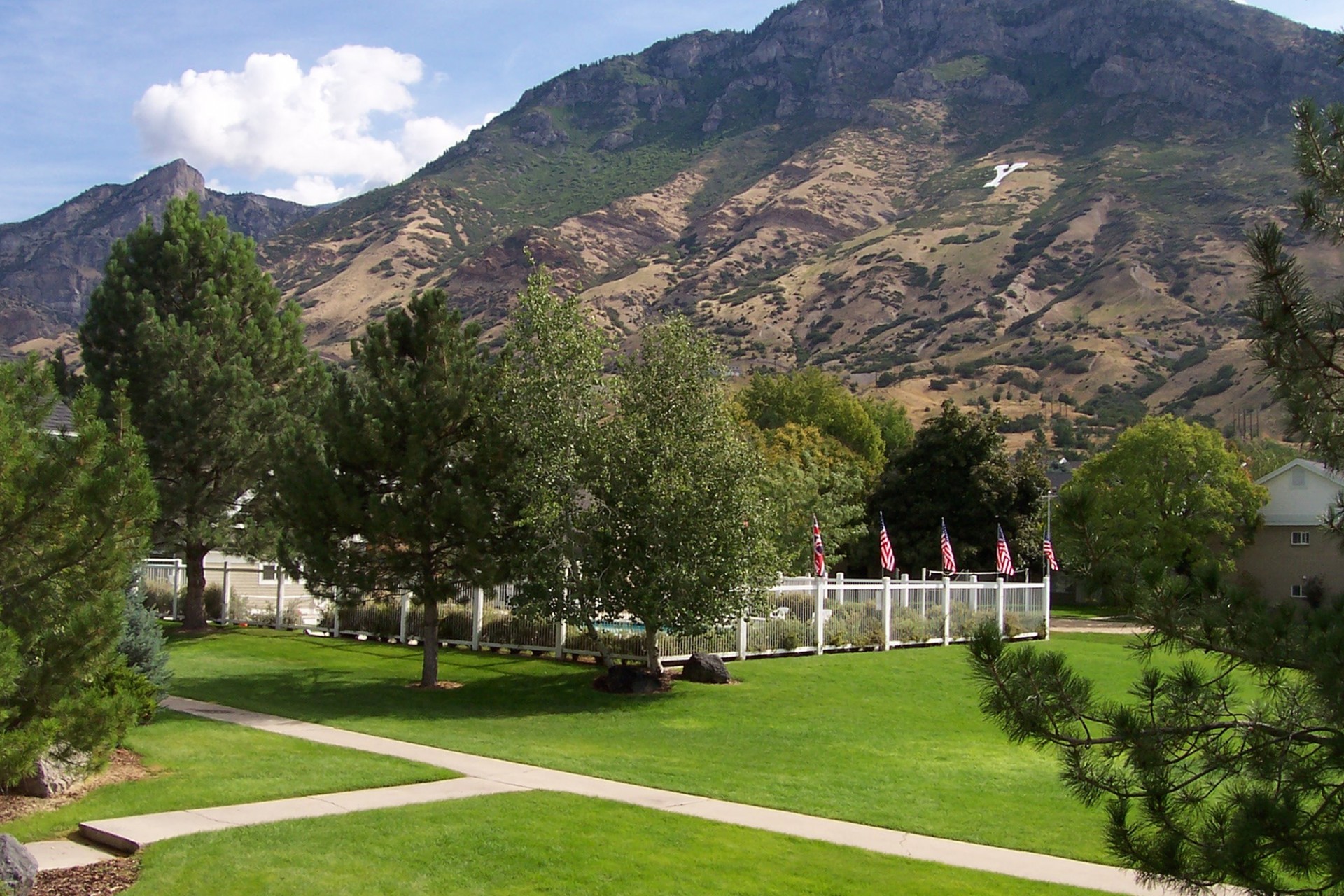 House Rules
HOUSE RULES
In order to enhance and maintain the pleasant living conditions at King Henry Apartments, the following house rules have been enacted. Your compliance is required to ensure comfortable interaction between roommates, residents, staff, and guests.
BYU STANDARDS. The BYU Residential Living Standards and Honor Code apply to all residents at all times and can be found HERE.
FINAL CHECK OUT. You must arrange with the office to complete a formal check-out at the end of each contract period. This applies even if you are staying in your apartment for the next contract period. Please refer to your welcome packet for details
PETS. Pets are not allowed on King Henry premises at any time. This includes visiting pets. Feeding of stray cats or dogs is prohibited.
QUIET HOURS
Between the hours of 10:00 p.m. and 8:00 a.m..
ENDANGERMENT TO OTHERS. Activities that endanger others are not permitted on the premises. Throwing snowballs, engaging in water fights, possessing or using fireworks, and throwing people in the pool, etc. are prohibited. No tenant or guest is permitted on any roof at any time for any reason.
GUESTS. Policies applying to guests are as follows: (a) One guest maximum, per host resident, at any one time is allowed to use King Henry amenities including the pool, spa, exercise equipment, basketball and volleyball courts, etc.; (b) Host residents must personally accompany guest at all times while he or she is using King Henry amenities; (c) All guests must comply with BYU Standards while on the premises; (d) No persons of the opposite sex are allowed in the apartment bedrooms at any time.

OVERNIGHT GUESTS. A guest of your same sex may occasionally stay overnight with prior written permission of all roommates and the office. No guest may stay longer than 3 days in one calendar month. No persons of the opposite sex are allowed in the apartment bedrooms at any time.

KEYS. Your security is important to us! In the event that a key is lost, we will replace the key and reprogram the locks. Residents who misplace or lose an apartment key will be required to reimburse King Henry $25.00 to cover the costs of this service. Lost mail keys require a reimbursement of $5.00.

AUTOMOBILE/MOTORCYCLE/BIKE PARKING. For safety purposes, no riding or parking of motorcycles, mopeds or automobiles on the lawn areas, in front of apartments, or on sidewalks is permitted. Motorcycles and mopeds should be parked in designated parking stalls only and should conspicuously display a current King Henry parking sticker as directed. Any violation may result in vehicles being booted or towed at vehicle owner's expense. Bikes, mopeds, motorcycles, tires, or any vehicle parts are prohibited inside apartments at any time. You may obtain a free bike sticker in the King Henry office. Please park bikes in designated areas. No repairing or maintenance of automobiles, mopeds or motorcycles is allowed on the premises. NO INOPERABLE VEHICLES are allowed on the premises; such vehicles will be towed at the vehicle owner's expense.

PORCH AREAS. Each resident must keep the porch area in front of his or her apartment clean. Porches shall not be used for storage or parking of bikes, vehicles, furniture, or any other items. If items are left on the porch they will be assumed abandoned and are subject to removal and disposal.

GARBAGE. Garbage must be placed in the dumpsters. Do not leave trash on your porch or in your apartment. Please take pride in the appearance of your apartment and in the entire apartment complex.

REMODELING/EXTRA FURNISHINGS. No painting, papering or any other remodeling is to be done by the Resident without prior written consent from the apartment manager. Adding personal furnishings or appliances in addition to those supplied by King Henry is prohibited without prior written consent of the King Henry Manager.

WINDOWS/SCREENS. Do not remove screens from the apartment windows. In the event that you are locked out of your apartment, please contact the RA's for assistance. Repair charges for bent or missing screens will be charged in the event of damage from misuse.

LAWN & GARDEN. First floor (garden level) apartment residents should keep windows closed between the hours of 9:00 pm and 8:00 am so that water from the sprinklers will not get damage the apartment interior.

ABANDONED PROPERTY. Any property left in any apartment by a resident after he or she moves out will be discarded in accordance with Utah law. Any property left in the storage closets will be removed (1) day after the last day of the paid contract and dealt with in accordance with Utah law. Please label all items in storage with your name, home phone number, etc… Bikes left on the premises after the end of your contract period will also be removed and discarded.

LOST/STOLEN ARTICLES. King Henry is not responsible for articles lost, stolen from, or damaged on the premises or in the laundry facilities. It is strongly recommended that residents secure a renter's insurance policy.